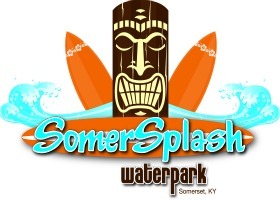 Purchase 2021 season pass(es) at SomerSplash between 11:00 am-12:30 pm & 3:30-5:00 pm Monday-Friday (unless closed for holidays or inclement weather). If these allotted times do not work, please call to set up a time to purchase your pass. That way we don't miss you!
Also, if you held onto your 2020 season pass you can redeem that at SomerSplash when purchasing your 2021 season pass and receive an additional $10 off the current price. To redeem the $10 discount, the 2021 pass must be in the same individual's name as the 2020 pass.
INSTALLMET PLANS AVAILABLE ONLINE ONLY
Installment Plans are only available online. If you choose to do an installment plan, the total price will be spread over 3 automatic payments every 30 days until the pass(es) are paid in full. Installment plans cannot be purchased at SomerSplash Waterpark in person.
Season Pass Price Chart 2021 (Individual passes only):
December 3, 2020 – January 31, 2021: $49.95 plus tax
February 1, 2021– April 30, 2021: $59.95 plus tax
May 1, 2021: $69.95 plus tax
You Get Unlimited Entrance To Kentucky's BEST WATERPARK during regular times of operation unless otherwise noted.
ONLINE ORDERS:
Online orders will be mailed to the address provided until May 20th. After May 20th, passes purchased online will be available for pick up at SomerSplash ticket windows.
Orders cannot be completed if: The billing address you provided does not match the information provided by your credit card company, or the email address provided is not valid.
How to purchase a Season Pass:
•Online here at SomerSplash.com
* For more info call SomerSplash: phone: (606) 679-7946
* A $3.00 process fee will be added to all online purchase orders.
SomerSplash Waterpark
1030 HWY 2227
Somerset, KY 42503
Phone: 606-679-7946
Dr. Stephen Sims, Manager