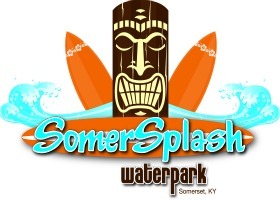 Special Events 2017
The Clear Channel & Coca-Cola: SomerSplash & Win 2017: Join us at SomerSplash and win. Each week Clear Channel will be broadcasting live on Thursdays 3 PM- 5 PM on Lake 102.3. (Weather permitted)
June 18, 2017: Father's Day Special: Fathers get $3.00 off regular price before 4pm. 
June 22,2017: First Responders Day: Free admission to the park for First Responders with valid ID.
June 28, 2017: The Longest Day of Play: Free admission to the park for the first 400 students ages 17 and under.
**** date changed to July 2, 2017 @ 1pm -11 pm**** July 1, 2017: SomerBlast at SomerSplash: SomerSplash will be open from 11am to 11pm. Entrance fee after 4 pm is $12.00 + taxes (age 2 and under are free). DJ begins playing in front lawn at 5:30 pm and fireworks begin at 10pm. For more information see SomerBlast link 
July 4, 2017: Military Day: Free admission for all Military Personal and Veterans with valid ID
Swim Lessons: June 19-23, 26-30th. 6-12 years of age only. Lessons will be held at the waterpark before the park opens. $40.00 per child. Signups will start on June 1st at the waterpark.