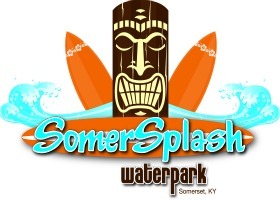 Make a splash at SomerSplash Water Park!
This fun Kentucky waterpark has a host of very cool water attractions that will keep everyone in the family entertained – now matter how old!
There is a ton of kiddie play fun to be had, including over 30 interactive features that will splash, spray and dump!
Little ones also have a safe wading pool. Accompanied by an adult, those kiddies under 48″ will have a splashing great time.
Feeling like you want to take it easy a little? SomerSplash Waterpark is home to the largest lazy river in Kentucky. Just grab a tube, and enjoy that floating fun!
Feeling like you want a bit more adventure? SomerSplash also has fun and exciting tube and body slides where you can ride enclosed, open, or race to the bottom. Don't forget about the wave pool. At 6 feet deep, and nearly 20,000 square feet, the wave pool gives you huge water sprays, and waves up to 4 feet – just like you are in the ocean!
If that isn't enough, SomerSplash also has a bowl slide and speed slide just waiting for you!
Summer fun awaits in this very COOL Kentucky water park!!!!
Kentucky's Best Waterpark
SomerSplash Waterpark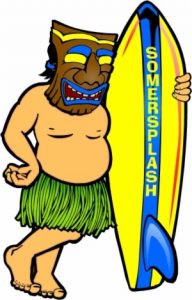 1030 HWY 2227
Somerset, KY 42503
606-679-7946
[email protected]
Stephen Sims, Manager