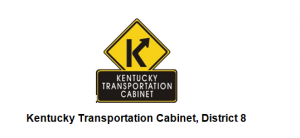 ---
FOR IMMEDIATE RELEASE
Temporary lane closure scheduled for next week on KY 80 Business in Pulaski County
SOMERSET, Ky. (Oct. 30, 2017) – The Kentucky Transportation Cabinet (KYTC) has approved an encroachment permit for the City of Somerset to temporarily close the left turn lane on KY 80 Business (Mt. Vernon Street) onto north KY 1247 (Main Street).
Beginning Nov. 6 vehicles traveling west KY 80 Business will only be able to turn right onto KY 1247 with no left turns permitted. Motorists wishing to access north KY 1247 will need to turn right off KY 80 then left to continue around the town square to make a right turn onto north KY 1247 (Main Street).
This temporary traffic pattern is necessary for KYTC and the City of Somerset to study a proposed change to more effectively manage traffic delays and conflict points with traffic navigating the town square.
The lane closure will be in effect through Nov. 10.
For Kentucky's latest traffic and travel information, visit goky.ky.gov or navigate traffic by downloading the free Waze app at www.waze.com. Motorists can also access traffic information for the District 8 counties at www.facebook.com/KYTCDistrict8 and at www.twitter.com/KYTCDistrict8.
Contact: Amber Hale 606.677.4017 (office) 606.416.2821 (cell) [email protected]