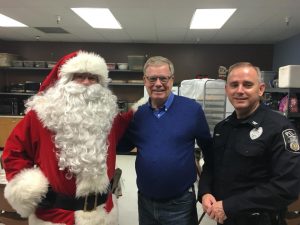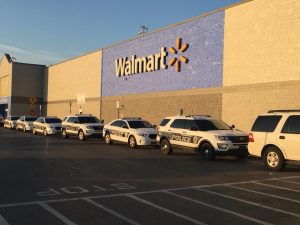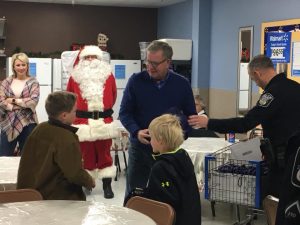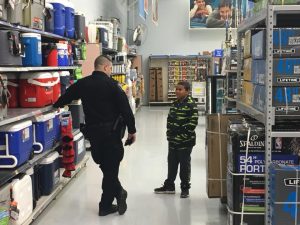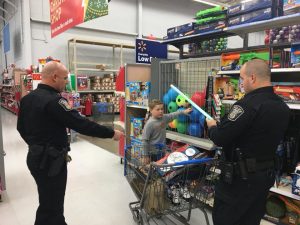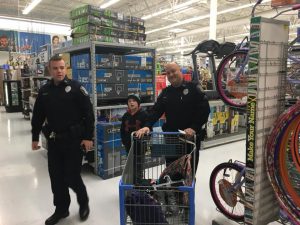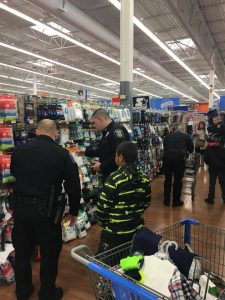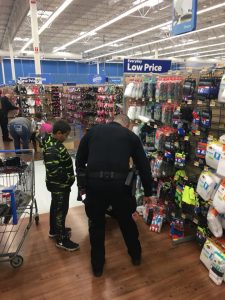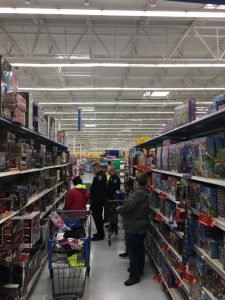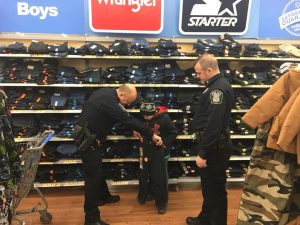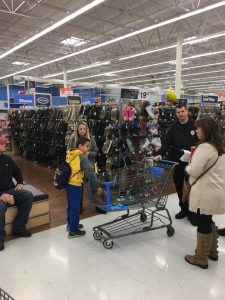 Somerset Police Department and Mayor Eddie Girdler, Shop with a Cop event 2017;
On Saturday December 16th, officers with the Somerset Police Department escorted… children from the Somerset community on a Christmas shopping trip at the Somerset Wal-Mart. The day started out with breakfast provided by Wal-Mart for the children and their families.
After filling their bellies the children went throughout the store picking up items for Christmas.
The children were selected through the Family Resource Center at Hopkins Elementary. The partnership with the Somerset Independent School System was invaluable in locating the children and determining what needs they had prior to shopping, such as winter coats or shoes. In addition to the Somerset Schools, the City of Somerset, Mayor Eddie Girdler and the Somerset Office of Alcohol and Beverage Control provided additional gifts and knapsacks to the kids to carry their new Christmas gear and toys.
Events like these are important to the Somerset police Department. It is an opportunity to show the kids a side of the officers they may not get to see. It provides a personal and positive interaction between each child and officer as there was at least one officer paired with each child.