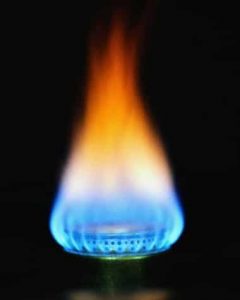 IF YOU SMELL GAS CALL 606-678-4466, OR NIGHTS AND WEEKENDS 911
∗∗∗IF YOU THINK YOU SMELL GAS CALL 606-678-4466, OR NIGHTS AND WEEKENDS 911∗∗∗
The Somerset Gas service is owned and operated by the City of Somerset.
Somerset Gas service not only consist of the local natural gas distribution system but also approximately 155 miles of 8″ transmission line that runs thru 5 counties, which begins 18 miles east of Hyden, KY and ends approximately 20 miles west of Liberty, KY. The pipeline follows a route thru Leslie, Clay, Laurel, Pulaski, and Casey County. The Transmission line is designed to transport 12,000 MCF per day.
The Gas service transports gas for 12 producers in eastern, KY for not only Somerset customers but to Texas Eastern Transmission Interstate pipeline in Casey County. The Pipeline is also connected as a receipt point with Tennessee Gas Transmission. The Gas Service offers service to Industrial, Commercial, and Distribution customers along the pipeline.
For more information, Please contact the Somerset Gas Service at (606)-678-4466.
NOTICE
Pursuant to 49 CFR Part 192, the City of Somerset is hereby notifying all natural gas customers of their right to request the installation of an Excess Flow Value (EFV) on existing natural gas service lines. An EFV is a safety device which is installed on natural gas distribution lines. EFV devices are designed to shut off the flow of natural gas automatically if a service line breaks. Therefore, there is potential safety benefits derived from installing an EFV on a service line. If a service line customer makes a request under the above referenced regulation, and the customer's line is eligible for the installation of an EFV per the regulation, the costs associated with the initial installation, including the cost of the EFV device itself, will be the responsibility of the City of Somerset. However, customers requesting the installation of an EFV should be aware that costs for maintaining and replacing an EFV will be incurred by the customer. When an eligible customer requests an EFV be installed, the City will make every effort to determine potential future costs regarding maintenance or replacement of the EFV to the fullest extent possible.     
For more information on whether your service line qualifies for installation of an EFV under current safety regulations, please contact our Natural Gas Department at 606-679-6366.  
Bruce Neely
Gas Manager
306 E. Mt. Vernon Street
Somerset, KY 42501
PO Box 989
Somerset, KY 42502
606-425-5374 Direct Line
606-875-4766 Cell
Ashley Mize
Gas Accounting
606-678-4466 office
606-425-5317 office
606-305-0632 cell