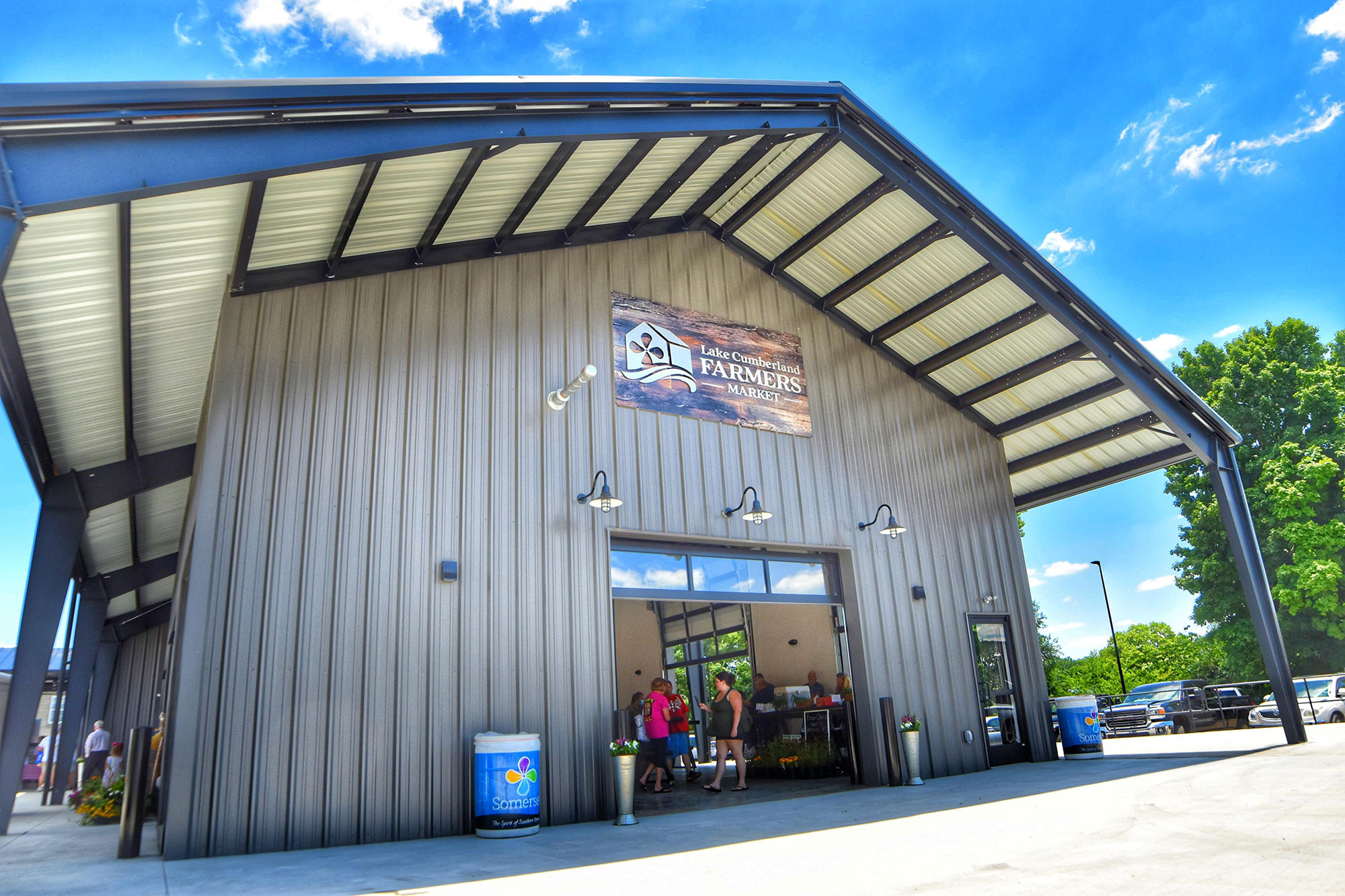 Lake Cumberland Farmers Market
The Lake Cumberland Farmers Market is a community gathering place dedicated to supporting local farmers, producers, and artisans by providing a marketing connection to area consumers. We are committed to promoting environmental and economic sustainability.
Located in downtown Somerset on East Mt. Vernon Street across from the Energy Center, the Lake Cumberland Farmers Market is a new facility that will allow vendors to set up indoors or outdoors throughout the year. It will accommodate up to 50 vendors, and those vendors will have the option to be open daily throughout the year. Patrons will find everything from produce and flowers, to meat, cheese, wine, soaps, and even a limited selection of crafts.