The City of Somerset is very fortunate and fairly unique in the fact that it owns many of the public services that its citizens need.
The Water Department is one of those services. Pulaski County is very fortunate to have Lake Cumberland at its back door to supply all the citizens of Somerset and Pulaski County with all of its fresh water needs.
Over the past few years the City has gone to great lengths to improve and upgrade the water department. The city has built a new treatment plant, built more water lines, built more water storage tanks, added more pumping capacity, and improved and purchased new equipment for its needs.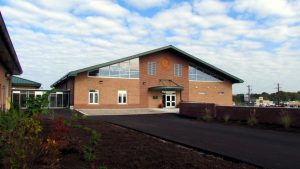 Water Treatment Plant
Dana Whitis
Water and Wastewater Manager
Office: (606)425-5364
Cell: (606)875-8549
Contact Us
Billing Questions Call: (606) 678-4466
Distribution & Maintenance: (606) 305-3816
Treatment Plant: (606) 561-4626
After Hours, Weekends, & Holidays Call: 911
Tony Claunch Distribution Supervisor
Gary Lawson Water Plant Supervisor